Top Travel Medical Insurance For USA
If you've accepted a job assignment in the United States or just plan to travel to the USA with your family, the right travel medical insurance will make a huge difference. Without coverage, the slightest medical issue could cost you tens of thousands of dollars. But if you're covered with the right insurance, you won't have anything to worry about.
At Insurance Services of America, we provide you with a variety of policies to fit your specific travel insurance needs. Whether you plan on spending just a few weeks in the US or you intend to be there for a year or longer, we have the right plan for you and your family.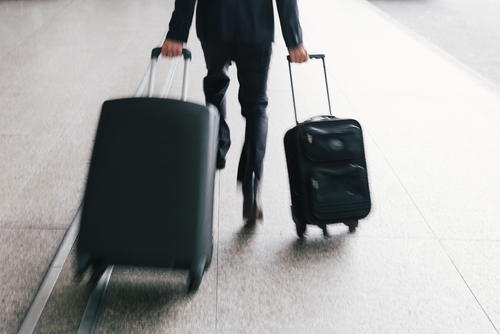 We have insurance plans to suit your trip
For non-US citizens traveling to the US, an Atlas America insurance plan is the perfect choice. It provides guaranteed issue without the need for answering any health questions and is ideal for people up to 79 years of age. The policy can be issued within just one day and will provide the perfect coverage for foreign nationals traveling throughout the United States for five days to 364 days. Other policy benefits include:
Emergency medical evacuation
Terrorism coverage
AD&D and repatriation coverage
An option for zero deductible
Coverage options for those with pre-existing conditions
Getting the right insurance plan will make your overseas trip more enjoyable. We will help you shop for the right travel medical insurance for the USA, ensuring that you and your family are protected while spending time in a foreign land.
The leader in travel medical insurance
Our team of experts have over 40 years of experience and know how to help you get the travel medical insurance you need. Each of our client advisors is highly trained and will work hard to help you find an appropriate insurance rate for your upcoming trip. We strive to take the guesswork out of the process and make purchasing insurance for your trip as easy as possible.
Not only do we have plenty of experience providing effective insurance solutions, but we have also developed relationships with many of the leaders in the insurance industry. Due to these relationships, we can easily help you get the best travel medical insurance at the absolute best price. We enjoy taking care of our clients and providing the peace of mind necessary for you to fully enjoy your trip.
After you've booked your trip, call us at 1-800-647-4589 and we will gladly help you get the best travel medical insurance for your specific needs.